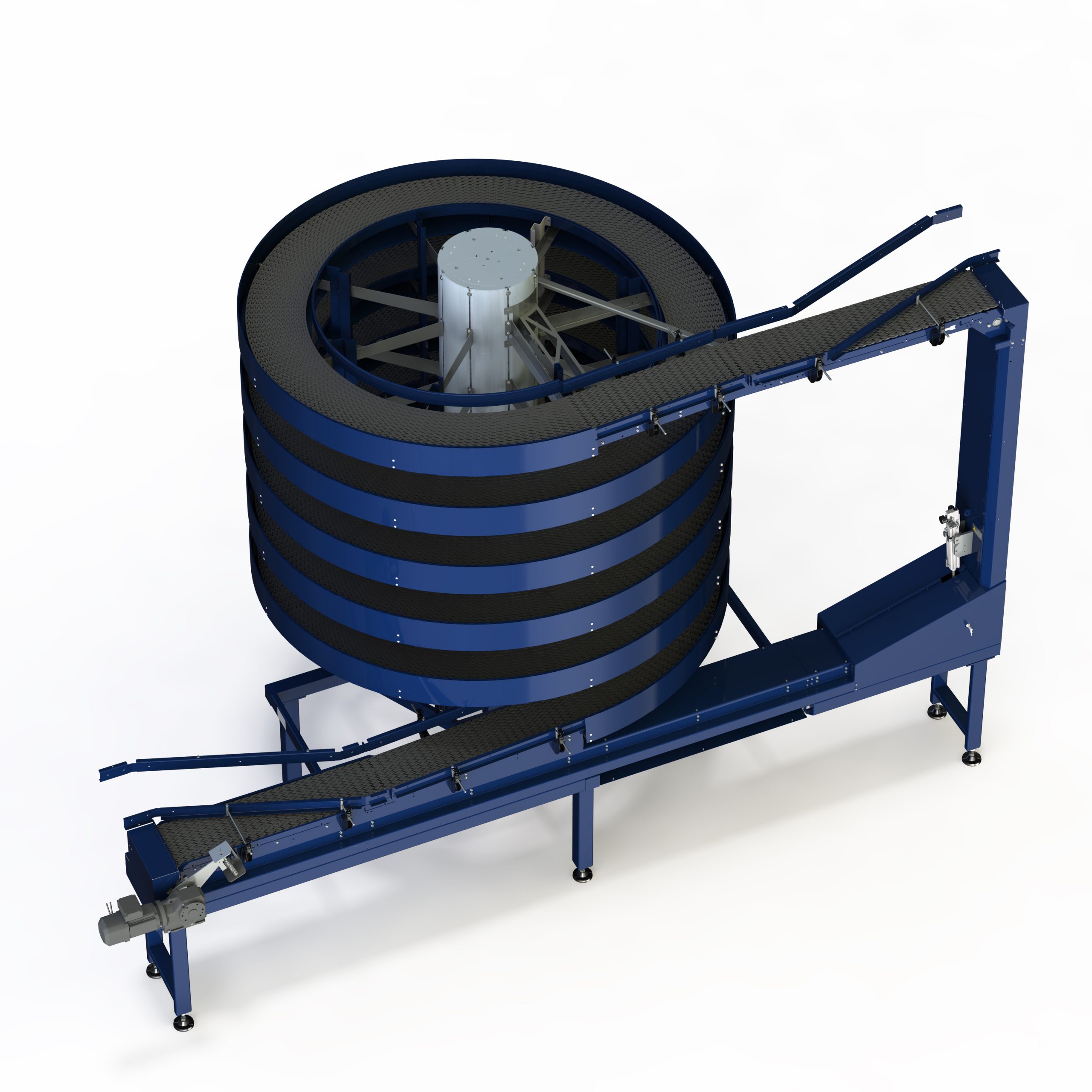 Mass Flow Spiral Conveyor features
Handles 2.000 units per minute;

One motor;

Operate 24/7;

Small footprint;

Low friction operation;

Built-in protection;

Side transfer;

Easy to construct;

Low noise level;

No lubrication under the slats needed;

Low maintenance.
Mass Flow Spiral Conveyor
Spiral Conveyor
Handles full bottles as well as empty bottles, cans, jars and many more up to 2,000 units per minute!
The Apollo Mass Flow Spiral Conveyors are perfectly designed for handling full and empty bottles, cans, jars, other similar single containers and many more. The products are conveyed vertically in a continuous mass flow and similar to our other Spiral Conveyors, it saves valuable floor space by means of vertical transportation.