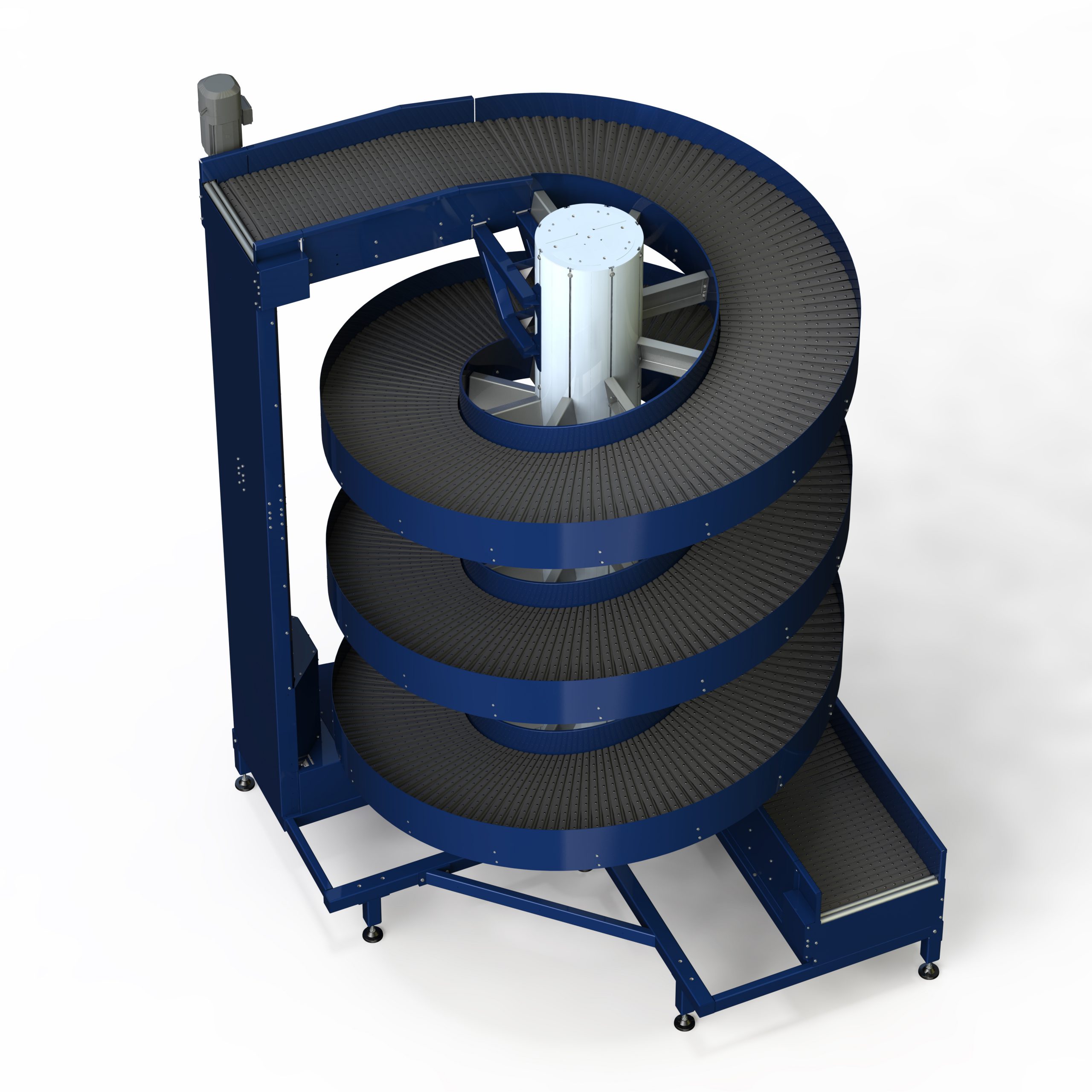 Features of the Wide Trak Spiral Conveyor
Loads up to 100 kg/meter;

Speed 60 m/minute;

One motor;

Product width up to 900 mm;

Possibility to transport different load sizes at the same time;

Operate 24/7;

Low friction operation;

Built-in protection;

Easy to construct;

Low noise level;

No lubrication under the slats needed;

Low maintenance.
Wide Trak Spiral Conveyor
Spiral Conveyor
A Spiral Conveyor for the Big Loads
The Apollo Wide Trak Spiral Conveyor is the perfect solution for conveying products with a variety of load sizes, big and small, which makes it ideal for warehousing and order picking operations. With its high capacity, it facilitates a high continuous throughput, while still saving valuable floor space. The Wide Trak Vertical Conveying System is best suited for e-commerce and postal businesses.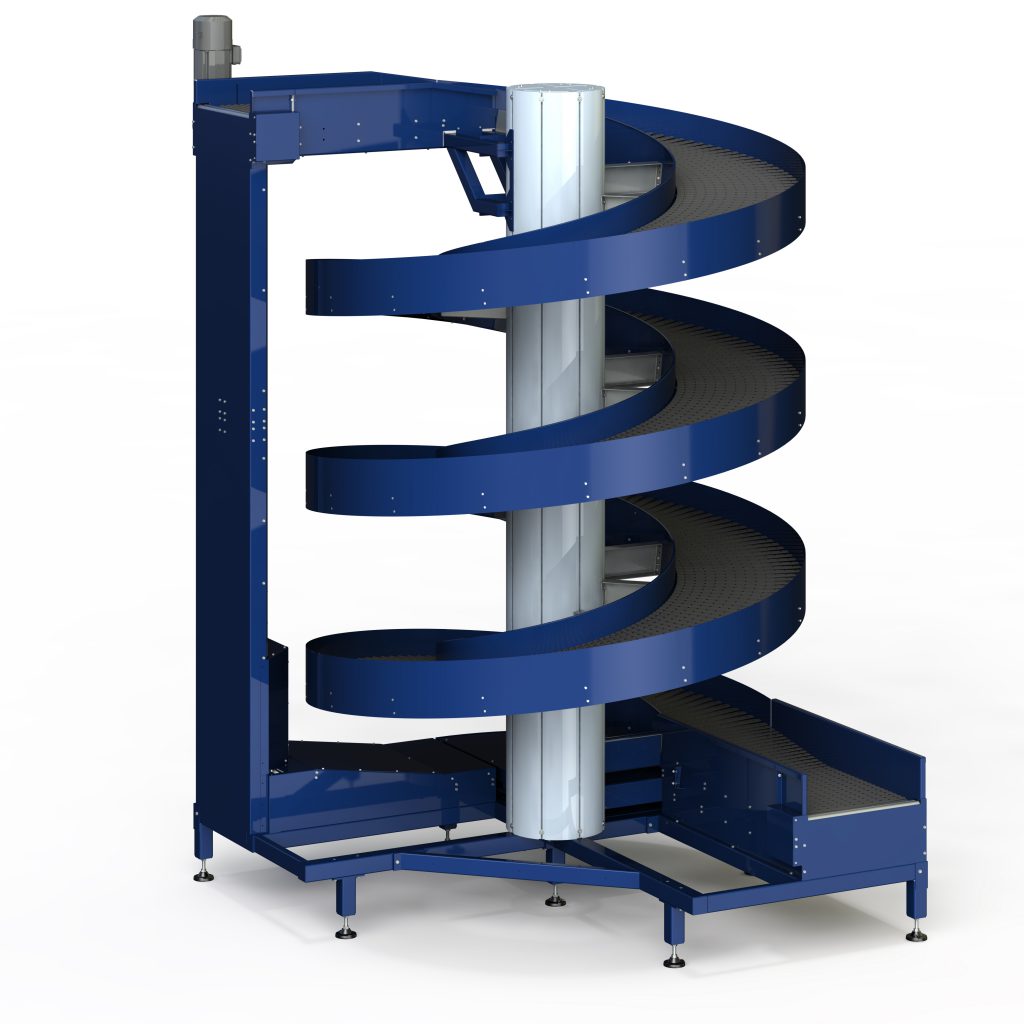 Within our wide range of Vertical Conveyor options, the Wide Trak Vertical Spiral Conveyor can handle the biggest variety of products. It is the ideal Conveyor System for material handling for postal services, warehouses, order picking operations and e-commerce companies, as it allows for the transport of big and small load sizes in an upwards or downwards direction. Vertical transportation is an efficient way of transporting loads without having to reserve lots of floor space.
The Wide Trak Spiral Conveyor has a modular design and only one motor is required. This results in substantial savings in energy, controls and system integration. The slats are made of a nylon composite, need no maintenance and can easily be replaced as single components without the use of special tools. This innovative belt enables a low rolling friction operation without any sliding movements or wear strips. The belt is pulled by a heavy duty steel roller chain which also needs little maintenance and the slats are supported by precision steel roller bearings which ride on a polyurethane surface. All these components result in a high quality conveyor that is efficient and durable, and still needs low maintenance.
The load capacity of the Wide Trak is up to 100 kilogram per meter, which results in a total weight capacity of 1.450 kilogram. The Spirals are able to start and stop fully loaded and can run at speeds up to 60 meter per minute. The slats are overlapping and provide a reliable and safe conveying surface.
Our innovative modular design can be customized easily or can be modified economically in the field to accommodate changing needs. All Spirals are custom made and are available in 4 basic configurations, accommodating most requirements relating to the location of the in- and outfeed. All Spirals can operate up or down in a clockwise or counter clockwise rotation and can optionally be reversible. The position and length of the infeed and outfeed can be customized to meet specific layout requirements.
Apart from the Wide Trak Spiral Conveyor, we offer many more options for Vertical Conveying, such as the Heavy Duty Spiral Conveyor and the Dual Lane Spiral Conveyor. If you would like to know which model Spiral Conveyor best suits your business, feel free to contact us. We are always willing to help and to think along, so we can provide you with the best possible solution for your business.