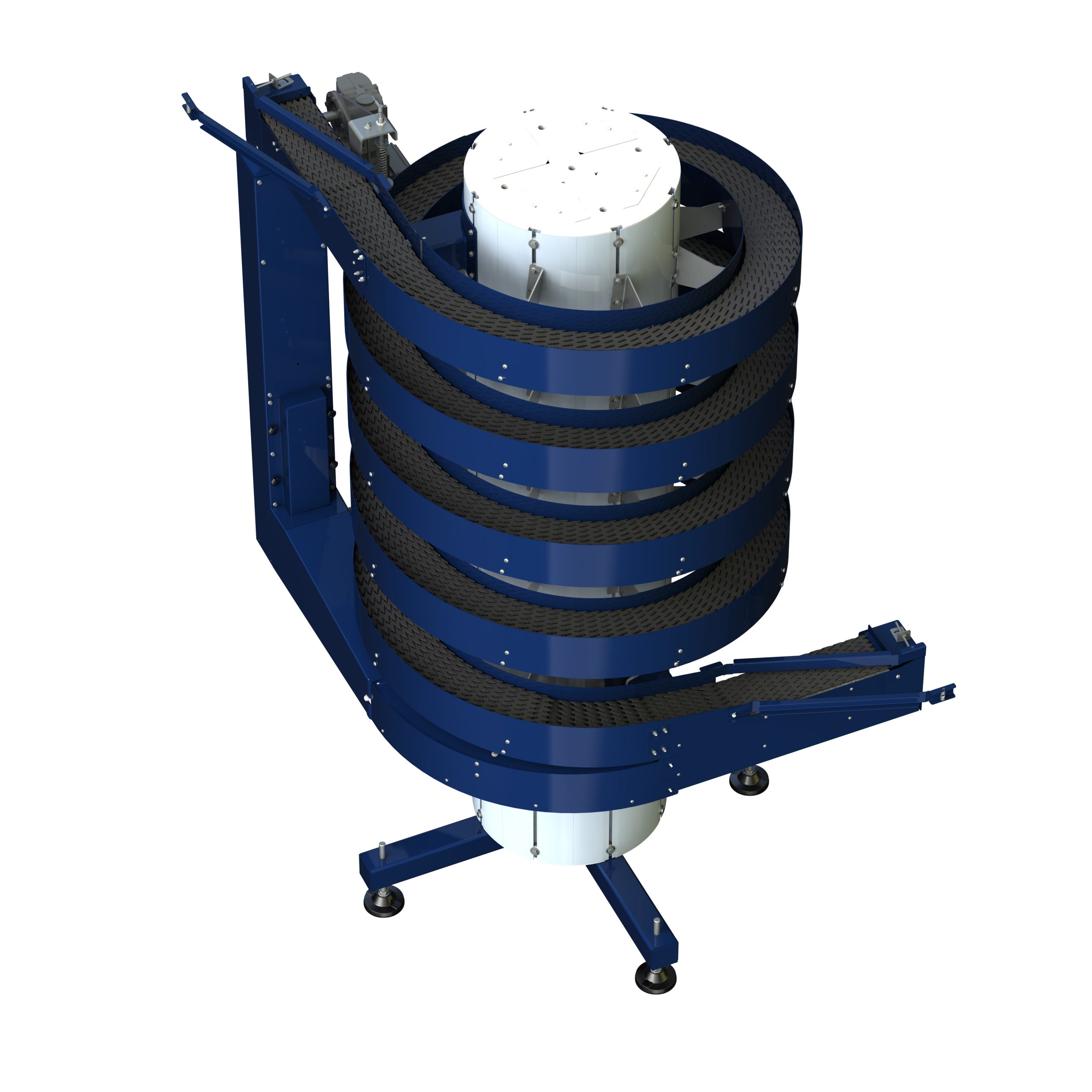 Features of the Narrow Track Spiral Conveyor
Loads up to 25 kg/meter;

Speed 60 m/minute;

One motor;

Operate 24/7;

Small footprint;

Low friction operation;

Built-in protection;

Easy to construct;

Low noise level;

No lubrication under the slats needed;

Possibility of side transfer;

Low maintenance.
Narrow Track Spiral Conveyor
Spiral Conveyor
Handle small loads with this compact Narrow Trak Spiral Conveyor
The Apollo Narrow Track Spiral Conveyor is added to the existing range of Apollo Spirals, but in contrast to our other Spiral Conveyors, the Narrow Track is very small. It has an even smaller footprint than our other Spiral Conveyors, which are already saving valuable floor space. It is especially suited for smaller products in the personal care, food and beverage industry.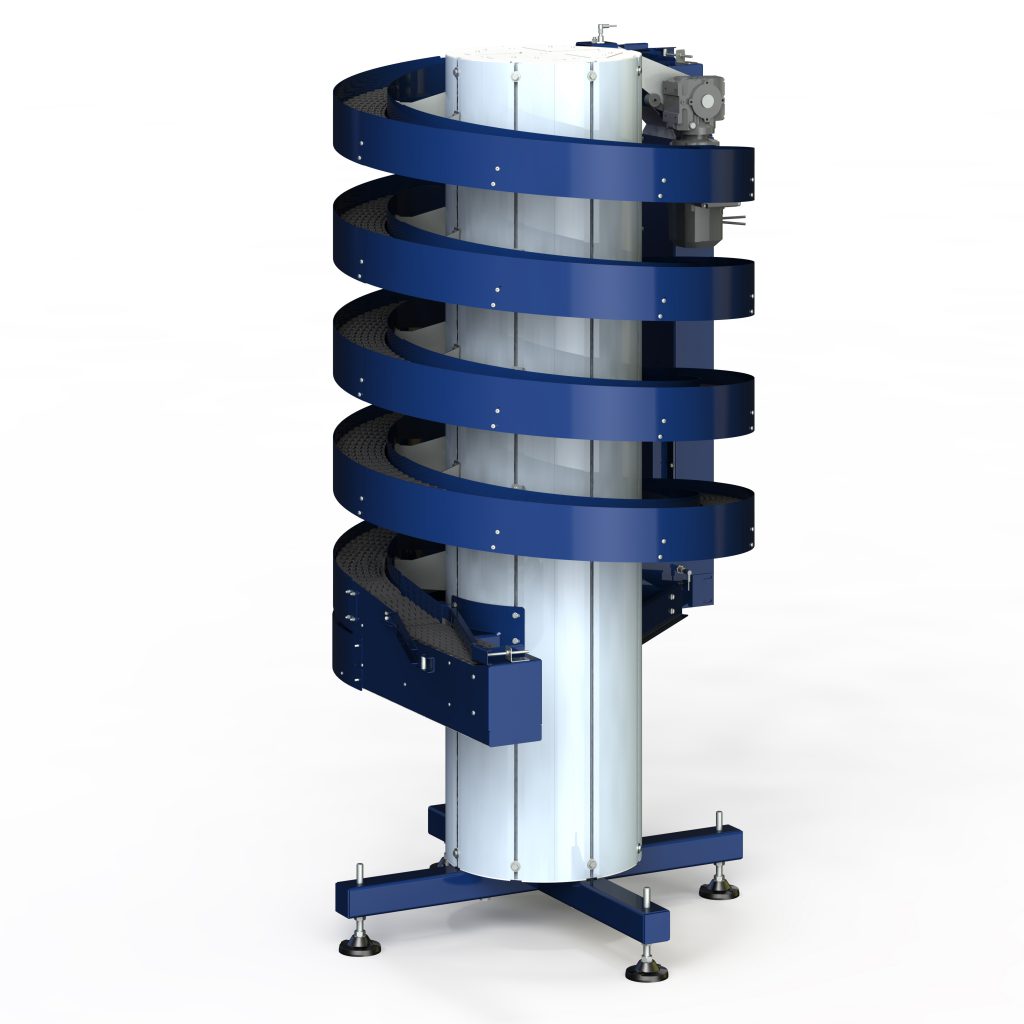 Similar to our other Vertical Conveyors, the Narrow Trak Spiral Conveyor brings several products from A to Z by vertically transporting them up- or downwards. It was created with our reliable spiral technology and has a modular design. The Vertical Conveying System is not only efficient, it is also a great way to save valuable floor space as the transport will take place vertically. Because of the narrow slats, the Narrow Trak Conveying System is especially suited for conveying of small single items, so they can be transferred into small cartons and packages at a later point.
The Narrow Track Spiral Conveyor is designed with the proven reliable Apollo Spiral Conveyor philosophy; rolling friction. The slats run free from supports so Vertical Conveying is a low friction operation, which ensures low maintenance, low noise levels and clean transports. The Narrow Trak Conveyor enables a high throughput with speeds up to 60 meter per minute and it can handle loads up to 25 kilograms per meter. The modular design concept makes it easy to customize the Narrow Track Spiral Conveyor. It offers a significantly larger elevation change capacity than what is currently available in the small package market.
As this Conveyor System is mostly suited for small single items, it is a great solution for transporting products in the personal care, food and beverage industry. Products such as coffee cups, make-up, facial wash, canned foods and fragrances are most common, but there are of course a lot more possibilities, such as small crates.
Apart from the Narrow Trak Spiral Conveyor, we offer many more options for Vertical Conveying, such as the Single Lane Spiral Conveyor and the Mass Flow Spiral Conveyor. If you would like to know which model Spiral Conveyor best suits your business, feel free to contact us. We are always willing to help and to think along, so we can provide you with the best possible solution for your business.