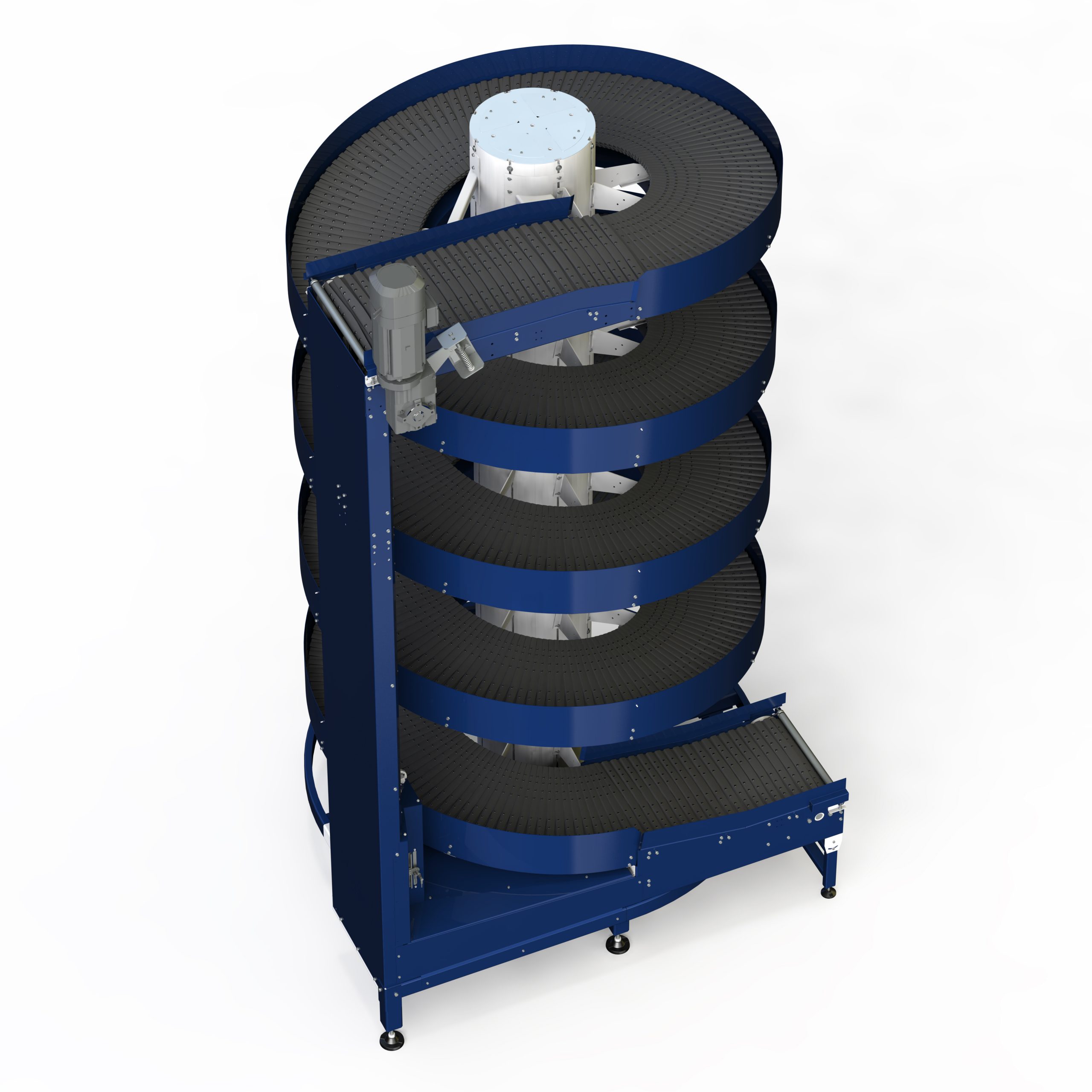 Heavy Duty Spiral Conveyor features
Loads up to 100 kg/meter;

Speed 60 m/minute;

One motor;

Operate 24/7;

Small footprint;

Low friction operation;

Built-in protection;

Easy to construct;

Low noise level;

No lubrication under the slats needed;

Low maintenance.
Heavy Duty Spiral Conveyor
Spiral Conveyor
Our Apollo Heavy Duty Spiral Conveyors were designed in response to the need for conveyors that can reach a greater height and that can handle more weight. The Heavy Duty Spiral Conveying System can handle double the capacity of our regular Spiral Conveyors, such as the Single Lane Spiral Conveyor, which makes it the ideal solution for business with high capacity needs.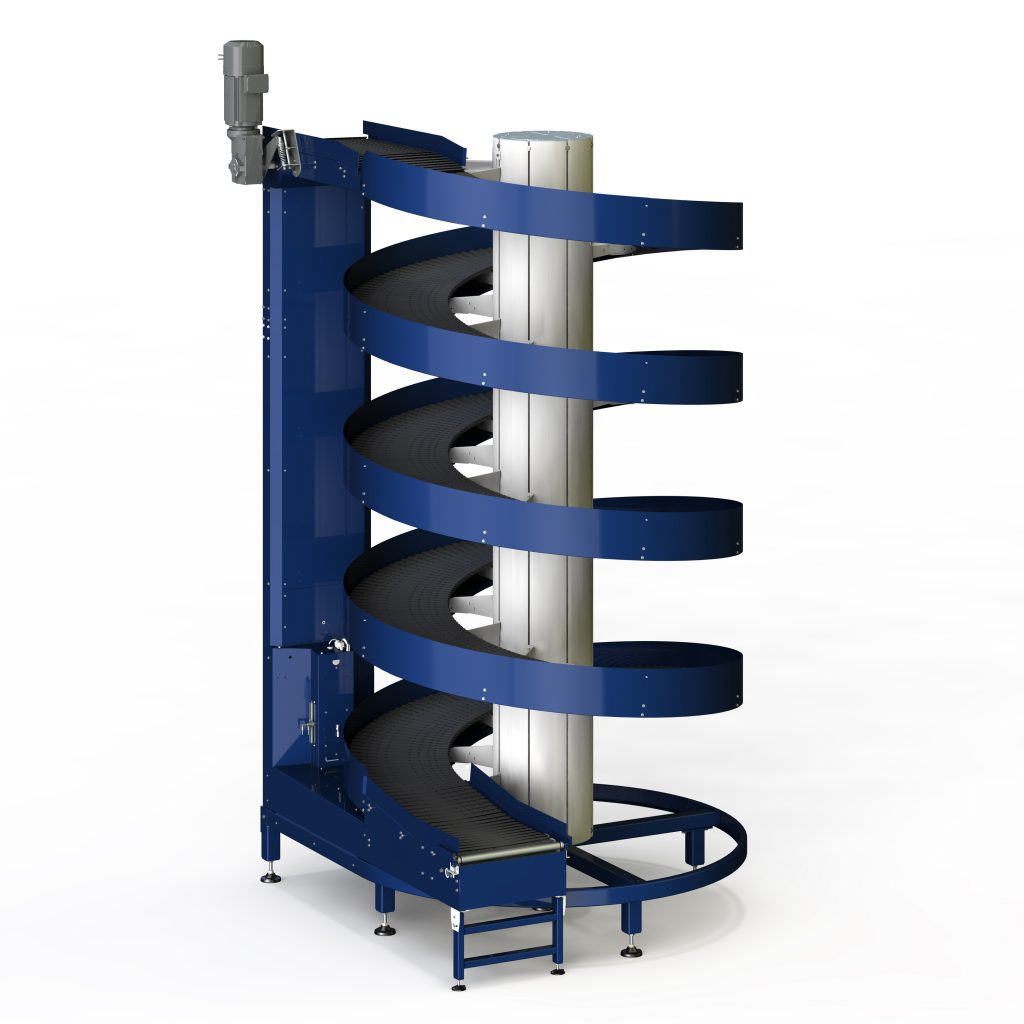 The design of our Heavy Duty Spiral Conveyor is based on the already proven and reliable Apollo Spiral technology and modular design: just like the conventional Spiral Conveyor, the Heavy Duty Conveyor runs on only one motor. It can be used for the vertical transportation of a wide range of products, creating an efficient production line or simplify order picking for large operations. By using a Vertical Spiral Conveyor, you save valuable floor space, as the products will be conveyed through height instead of length.
Because the Heavy Duty Conveyor runs on just one motor, maintenance is low while ensuring a long durability and a long life expectancy. Similar to our other Vertical Spiral Conveyors, the Heavy Duty Spiral Conveyor is equipped with slats that run free from supports. Because of this, there is only rolling friction, resulting in low friction with other components. No lubrication is needed, which results in a low noise level and clean transport, it even results in less maintenance. The speed of this Vertical Spiral Conveyor is up to 60 meter per minute and it can handle loads up to 100 kilogram per meter. The total weight capacity that the Spiral can handle at once, is 1450 kilograms. The Heavy Duty Spiral Conveyor is especially suited for businesses that require heavy duty material handling.
Often, the Heavy Duty Conveyors are so high that we divide them into separate modules for easier on site installation. Once the Spiral Conveyor has arrived on site our team will connect the Spiral Conveyor modules and install it in your factory.
The Heavy Duty Spiral Conveyor consists of 4 standard set-up models which can be customized and modified in the field to accommodate emerging needs and requirements. All Spirals are equipped with an infeed and outfeed, which can be placed in different directions and can be extended to make the Heavy Duty Spiral fit easily into most layouts. Spirals can transport products up and down and can be made reversible, it is also possible to choose from several belt widths and spiral diameters. Additionally a side guard can be selected (coated in a RAL colour of your choice versus stainless steel) as well as the base structure and chain configurations.
If the Heavy Duty Spiral is too 'heavy' for your business, we offer many more options for Vertical Conveying, such as the Dual Lane Spiral Conveyor and the Wide Trak Spiral Conveyor. If you would like to know which model Spiral Conveyor best suits your business, feel free to contact us. We are always willing to help and to think along, so we can provide you with the best possible solution for your business.