Case: We are in the Frozen Food Industry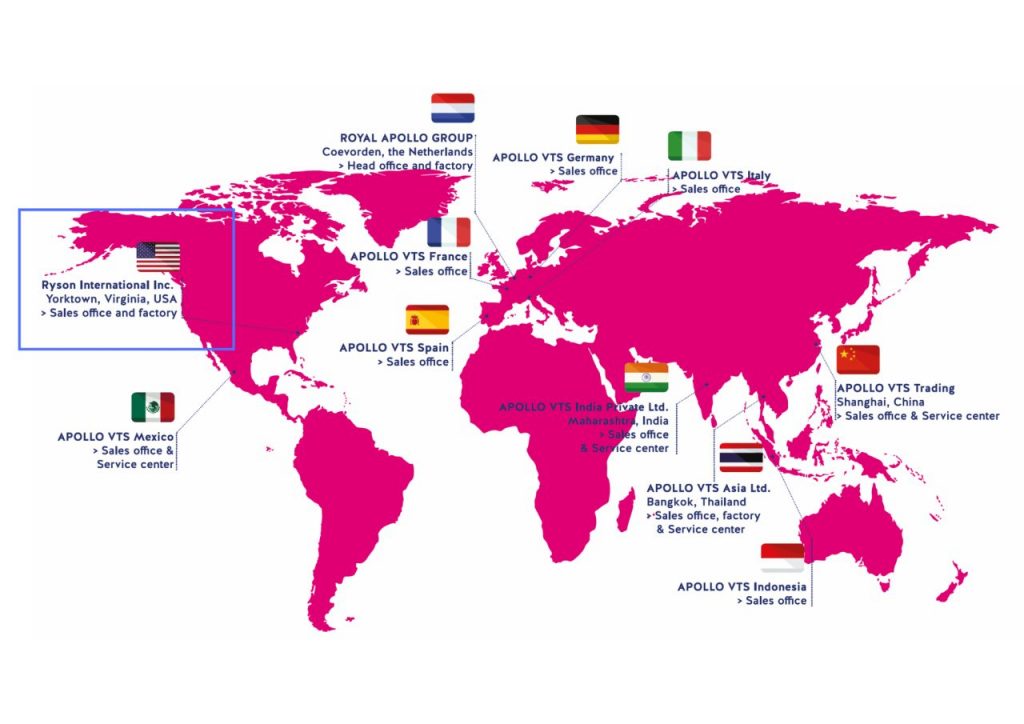 ▲ Royal Apollo Group's subsidiaries around the world
Spiral conveyors are often used in the frozen food industry to transport frozen food from the freezer down to an automated packaging system. Ryson collaborates with integrators to serve end users, in this case a food packaging manufacturer. In this case, Ryson collaborated with Integrator JLS Automation to deliver two spiral conveyors. Helping the frozen food industry improve automation levels and conveying efficiency.
These 1800-650 spirals were handling overwrapped sliders that were frozen. The frozen sandwiches are taken down 21 feet at a speed of 60 feet per minute. Ryson collaborated closely with JLS to ensure smooth and efficient transportation of frozen food. By ensuring the safe and fast arrival of the goods in the packaging area and helping customers save space and additional transportation costs.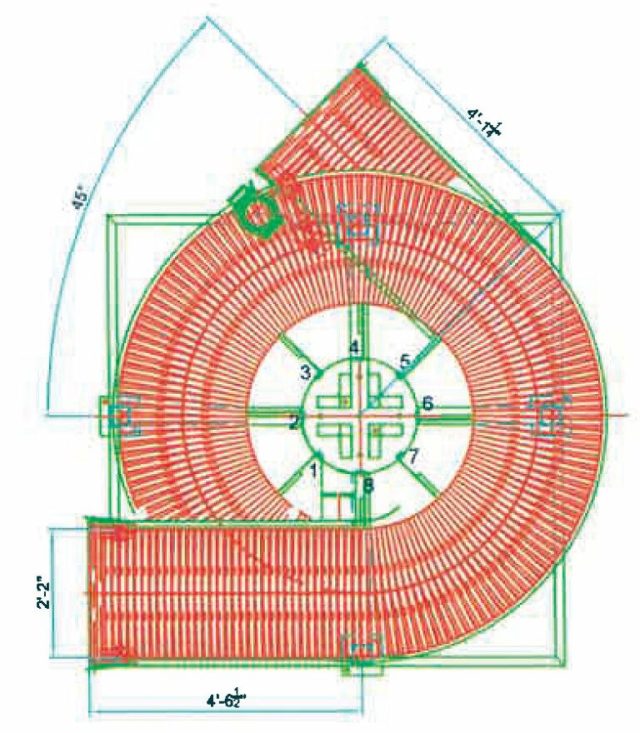 The second spiral is a hybrid stainless steel structure suitable for wet environments. This spiral comes with pre-installed control panels which saves costs and time during the implementation phase. Both spirals are equipped with internal guide-rail to prevent the products from falling inside the spiral. The modular design of the spiral conveyors allows customers to reconfigure or field modify when the need emerges.